As a traveler and pagan, I get so excited to meet other folks who share the same passions as me….namely old ruins and pilgrimage sites! So when I first heard about Land Sea Sky Travel, a small pagan owned business that specializes in sacred tours, I knew I had to connect with them. While I haven't yet met Vyviane, we have become friends over the past year chatting about our travels. I reached out to her with some questions about the company as the fourth part in an interview series featuring pagans in business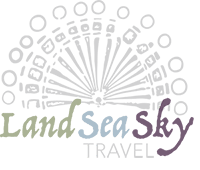 What inspired you to start a travel company focused on sacred sites and spiritual experiences?
My story has a bit of a funny beginning and a sketchy reboot. I went on a pilgrimage to Glastonbury when I was eighteen. I saved up every penny I had, didn't eat, didn't go anywhere, and didn't run my A/C all Summer in Atlanta so I could afford to go. It was my first official trip to another country. When I got there, the whole trip was a mess. We didn't have toilet paper, we didn't have enough beds, there wasn't enough food, etc. Everyone was doing all kinds of work all over the place, and it was just weird.

Afterward, I had a lot of feedback for the organizer, to which she said that, if I was such an expert, I should plan the next one. So I did! It wasn't too bad, either. We definitely had sheets, toilet paper, and beds.

I did that for a long time on a volunteer basis, but it came to an end at some point. I floundered for a bit, trying to figure out what to do with my life. I considered paying out of pocket to travel, or getting a 9-to-5 to cover my wanderlust.

Then one day, I had a surgery. When I woke up from anesthesia, high as a kite, I birthed all of Land, Sea, Sky Travel in one hazy push. The name, the marketing, the website, and my first two trips just came tumbling out. I borrowed a pen and wrote about them on my arms, on napkins, even on the back of my discharge papers. When I woke up again later, decidedly more sober, I read my arms and realized it actually was a great plan. So I did it! (Stay in school, don't do drugs kids)


You manage to have the most amazing people on tour with you, I've seen Morgan Daimler, Morpheus Ravenna, and Lora O'Brien just to name a few! How do you manage to know so many people and to get them to travel with you? (spoiler alert: I'm jealous)
To be honest, I have no idea why people keep going to other countries with some crazy lady online. This is how you end up losing a kidney and getting written up in The Guardian.

As far as how Lora and I met, we met by a well in Ireland. She told all my guests to stop tying trash to trees, not to touch anything, and not to mess up the well, because we Americans Pagans are really good at coming to Ireland and trashing it! They all said, "Yes Ma'am, Vyviane already told us all this on the coach." Then she fussed at me for tying yarn to a tree, and I told her it was special hand-spun yarn that was dyed with vegetable juice, and it would biodegrade in two months tops. Then we were in love, and that's that story.

(I hope people aren't ready this for actual life advice on how to start a small business but I can tell you to stop tying shit to Ireland's trees, it's tacky)

I'm guessing you've had some wonderful experiences in your travels, can you tell us about something in particular that really impacted you? Spiritual or just in general?
I'd like to get all fancy and drop some of the many sacred sites I have visited. However, I'm going to share the story about how my son and I went to Acadia National Park in Maine. I drove up from Georgia, visiting friends along the way. He got out of school and flew up to meet me in NYC–his first solo flight. We drove up to Maine from there together. We lived in the woods for a little over a week, didn't shower much, eating peanut butter and jellies. I meditated and prayed several times a day. He drew, ran around, and took photos. Each night, we chose a new place to watch the sun come up and go down. We went swimming in freezing cold waters, and each night my son built us an entire fire from scratch. It was an amazing trip to watch my son on his first pilgrimage at age nine, even though he didn't call it that.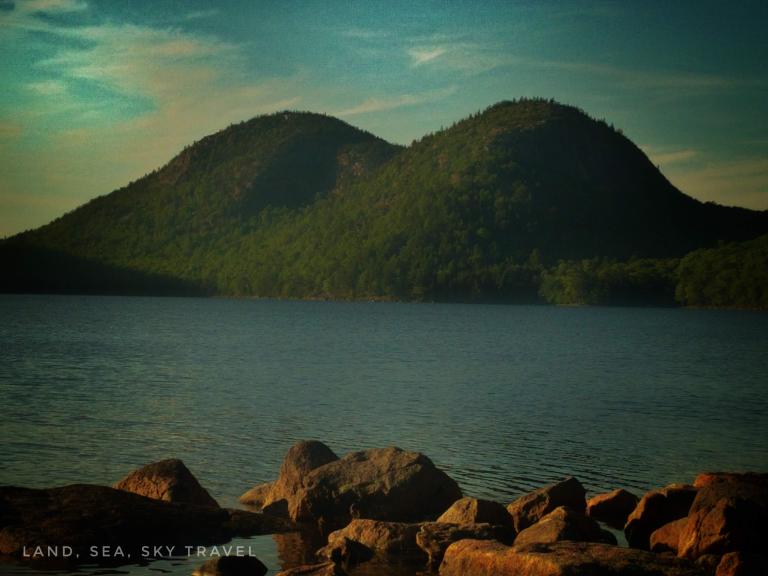 I've gotta ask, is there a particular place or country that sticks out as a favorite?
Atlanta, Georgia is my favorite place on earth. Half of the joy of traveling is experience and having fun. The other joy is coming home to where my heart, hearth, and family is.
I will go ahead and put in a deep love for Wales. I've always loved Wales since I was very small, and it was called Prydain in the Prydain Chronicles. It's beautiful, old, and remote. I find the people wonderful, and I am at peace there.

What is the most challenging aspect of running a small business?
I think the challenge of running a small travel and event planning business is getting others in my life to understand that it is indeed a business. 75% of the job is sitting in front of spreadsheets and doing other "boring" business stuff. While I do travel quite a bit, it is still work–sometimes very hard, exhausting work–that involves keeping a coachload of people happy, on schedule, and most importantly, safe.

Do you have any advice for new business owners or those who would like to start a small business?
I do have some advice to small business owners, and specifically small Pagan business owners. It is essential to devote time and energy to the business side of your work. At least a quarter of your work time should be devoted to learning about business and working on your business. To this end, the Small Business Association is amazing. It offers FREE and very low cost in-person, online training, one on one membership, and funding for small businesses in the States. You can pursue the larger national association, or join a local branch.

I see so many business folks in our community struggle because they don't know how to price their products, do basic accounting, or market effectively. No matter how magical and wonderful your ideas are, you have to do that boring stuff, or you are not going to thrive. Despite what many "coaches" and expensive programs will tell you these days, the easy and effortless paths are often too good to be true.

There are classic business standards to look toward: have a good product, know your audience, be honest, deliver the best product or service you can, and manage your business well. I grew up on a horse farm, learning those same core business values. What I learned there served me well running a childcare company for twenty years, and now is helping Land, Sea, Sky Travel grow like a weed.

Is there anything you'd like to tell people about Land, Sea, Sky Travel?
We are a pagan- and polytheist-based small business that has been open about three years. We offer in-person training events, sacred site tours, and online conferences and classes. We believe strongly in running an ethical, accessible, and top quality business.

You can follow along at:
Land Sea Sky Travel
Instagram/landseaskytravel
Facebook/landseaskytravel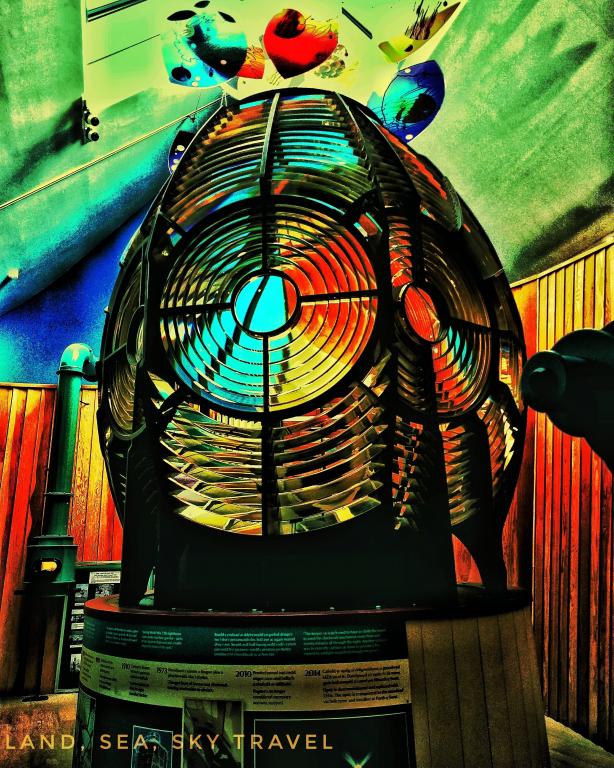 You can check out my other posts in this series here: