I am counting down the weeks till Yule by featuring some of my favorite pagan women in small business. This time around I'm featuring another designer, Melaney-the one-woman show behind Wings of Sin.

I first heard of Wings of Sin when I saw my friend Joie Grandbois wearing one of their pieces earlier in the year. I was blown away by how beautiful it was. I started following their Instagram a few days later and the rest is history….crows, runes, snakes, and sigils…seriously what more could you want from your clothing? And it's all handmade right in Vermont!
I asked Melaney to tell us a little bit about herself, her clothing, and her vision! Enjoy!
How did you decide to start Wings of Sin?
I started sewing and making clothes when I was 8. My amazing grandmother got me weekly sewing classes and my first sewing machine. It was a vintage Brother and a total beast. I've always dressed in a way that most would consider unusual so I made most of my own clothes. People were always remarking on my style and giving me compliments so I thought, what the hell and started posting a few things on eBay way back in the day before things like Etsy. It seemed to work and I enjoyed it so I continued to grow the brand.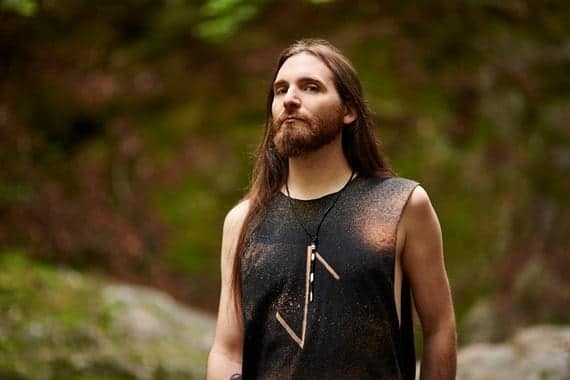 Your designs seem to be very pagan oriented, what inspires you? How do you get the vision for new pieces?
My inspiration absolutely comes from the fact that I am also a witch and I live a life steeped in nature. I see creatures in my physical and spiritual world and want to incorporate them into my art. The deer, crows, ogham and such that you see are a direct reflection of me. The design of each piece is as well. I'm a dancer which also has a big influence. I make all my pieces using soft cotton and other moveable, breathable fabrics and all the designs are meant to express style while at the same time, they are total comfort.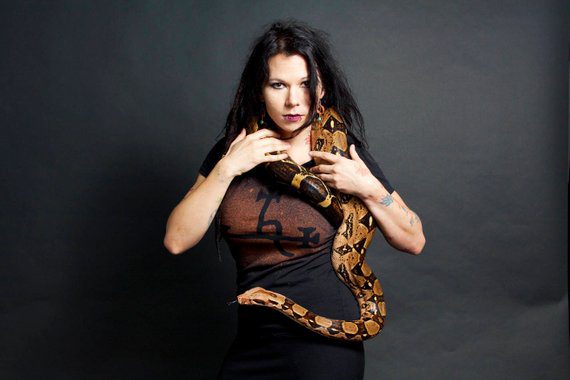 What is the most challenging aspect of running a small business as a woman?
I'm very fortunate in the fact that I rarely run into obstacles in this line of work that are directly related to being a woman in small business. I occasionally get the random condescending remark of, "oh, what a cute little business" or "that's so nice that you craft," but really that isn't an issue. I think what is my most challenging part is time management. I am a one-woman show. Not only do I do the designing and the sewing, but I also do the bookkeeping, the marketing, the customer service. I'm always looking for events to attend, new opportunities and ways to keep Wings of Sin always growing and fluid. I work seven days a week, but I also want to make sure I leave room for the things that bring me joy as well.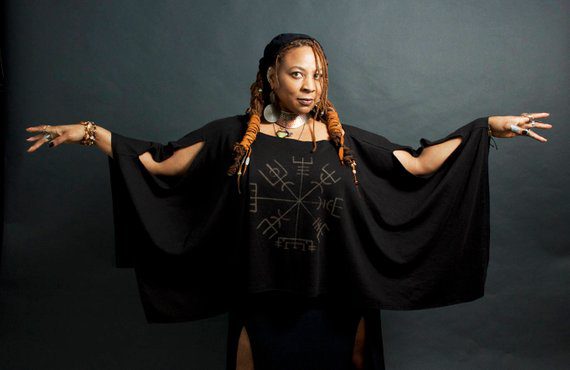 Is there anything you'd like to tell people about Wings of Sin?
I love my customers! Not just because they make it so I can do what I do, but because I really find them all so fascinating. I love when I get the pictures or hear the stories of how they are using their new Wings of Sin piece. I love the dancers, the musicians, the rituals, festivals, the "I'm just so cool, this is how I look at the grocery store." To all my lovely customers, please always feel free to reach out to me just to say hi or tell me a little story of what you did in your Wings of Sin. Feel free to tag me in posts or use the hashtag #wingsofsin. I absolutely love seeing your adventures!

Shop Direct: Wings of Sin
Facebook: Wings.of.Sin
Instagram: wingsofsin
Tumblr: wingsofsin